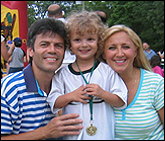 Angie and Paul
Location: Ontario, Canada
We believe that children benefit from loving, nurturing parents, and a home filled with warmth, laughter and compassion. We'd love for the child you are carrying to grow up in our loving family, alongside an awesome big brother, Zac, to share such wonderful moments with, as our hearts and home wait to welcome our next precious child home and into our loving embrace.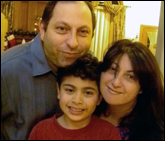 Antonio and Roseanne
Location: Ontario, Canada
We are Roseanne, Antonio and Charbel, and we are enthusiastic to open our hearts to another child. We hope that reading our profile will give you a sense of who we are and how we would like to grow and nurture our family and be the right family for your child.